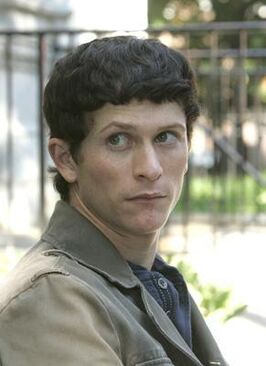 Thomas Donnelly is the second oldest brother in the Donnelly family. He is known to step up as the leader of the four brothers and often cleans up his brothers' troublemaking messes. His caretaking nature stems from an incident in childhood when he ran over his brother Jimmy's leg after stealing a car. He promised God that if Jimmy walked again, he, Tommy, would take care of him thereafter. Tommy wants to become an artist, and has been going to art school. Huey Farrel, the deceased boss of the Irish mafia, had been paying for his tuition. When Huey dies, the money is revoked by Huey's brother Derek Timothy Farrell, who suspects Tommy of killing his brother. Tommy is in love with Jenny Reilly, a childhood friend with whom he has a complicated and strained relationship. He struggles between taking care of his family and doing what he wants.
Jenny Reilly: You know Kevin tried to borrow four thousand dollars from me today?
Tommy Donnelly: Oh, *four* thousand. No kiddin'.
Jenny Reilly: Where's your mother?
Tommy Donnelly: She's in the waiting room. We're just waiting to hear from the doctor.
Jenny Reilly: I brought some food from the restaurant.
Tommy Donnelly: Good. Maybe if we get some more we could open up a Deli.
Jenny Reilly: You know, when I heard about Sean the person who told me thought it was you. I thought, what if he dies, and he never knows that I loved him? Dumb, huh? I mean I'm a married woman nothing's ever going to happen, I just couldn't stand the idea of you dying and not knowing.
Tommy Donnelly: [Tommy walks outside to find Sean kissing the girl Tommy had just asked out] Hey! Hey Sean! What the hell are you doing?
Sean Donnelly: Are you guys like seeing each other? 'Cause I didn't know.
Tommy Donnelly: Jimmy's great.
Detective Frankie Stein: Yeah?
Tommy Donnelly: Why? What's up?
Detective Frankie Stein: Well, somebody stole a truck this morning in the garment district. The detective who caught the case, he asked me about Jimmy.
Tommy Donnelly: How could Jimmy steal a truck Frankie? He can't even drive.